DENVER, CO – October 23, 2017 — Women's Bean Project and Savory Spice announced the launch of two new holiday gourmet popcorn flavors that are non-GMO, gluten-free and paired with hand-crafted seasonings. Each package is lovingly handmade and signed by a woman who has been chronically unemployed and faces multiple barriers to mainstream employment.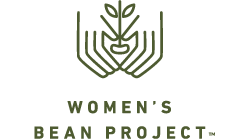 "What a terrific opportunity to work with a new partner that believes in the power of the women we hire and wants to help. It's been great developing special popcorn seasonings with Savory Spice. We believe our customers will love these unique flavors," said Tamra Ryan, CEO of Women's Bean Project.
The women hired at Women's Bean Project package gourmet soup mixes, baking mixes, specialty popcorns, spice blends and a variety of other gourmet food products. This holiday season, Women's Bean Project and Savory Spice have partnered to bring 2 new popcorn flavors to holiday shoppers everywhere.

"Savory Spice is so happy to collaborate with Women's Bean Project on two fun popcorn flavors for the holiday season. They believe in the strength and resilience of women and the work they do is nothing less than inspiring. That is something I wanted to help support," Janet Johnston, Co-founder, Savory Spice.
Starting now through the Christmas holiday, customers can visit the Women's Bean Project retail store, any of Savory Spice's 32 locations nationwide, or shop online at www.womensbeanproject.com or www.savoryspiceshop.com to purchase these limited-edition popcorn flavors.
The women served by Women's Bean Project have faced multiple personal and economic barriers to self-sufficiency. More than just a job, Women's Bean Project helps instill self-reliance through on-the-job training. They are committed to long term success for program participants through personal development services, equipping them to get – and keeping – a job after they graduate the program.
Every dollar from product sales supports the women employed by Women's Bean Project.
ABOUT WOMEN'S BEAN PROJECT
Founded in 1989, Women's Bean Project is a nationally-recognized social enterprise that has created transitional employment for chronically unemployed women through the manufacturing of gourmet food products. Women's Bean Project provides immediate income, arranges support services to overcome barriers to employment, and teaches the job readiness skills needed to get and keep a job. Products made by Women's Bean Project include handcrafted jewelry and gourmet mixes for bean soup, chili, cookies, brownies, cornbread and more and are sold on www.womensbeanproject.com, Amazon.com, Overstock.com, Walmart.com, and in close to 1,000 grocery and specialty stores across the United States. For more information, call 303.292.1919 or visit www.womensbeanproject.com.
ABOUT SAVORY SPICE
Founded in 2004 in Denver, Colorado by Mike and Janet Johnston, Savory Spice is a collection of locally owned and operated community spice shops offering the highest quality and greatest selection of more than 400 freshly ground herbs and spices and 160 hand-crafted seasonings. Savory Spice is known as a "Cook's Paradise," catering to experienced and aspiring cooks alike and has developed a loyal following across the country with over 30 locations in 16 states and online ordering available at www.savoryspiceshop.com.
Media Contact:                                                                                          
Kelly D. Bell
303.292.1919 x 114
[email protected]