I heard about Women's Bean Project from my case manager while living in the halfway house after being in prison. I had never had a job and thought the program would be able to help me with everything I needed in my work and personal life.
I've learned that I can hold a job and I am a hard worker. I will always remember what I've done here, and know that I can do anything that I put my mind to. I have grown up a lot and become more responsible, focusing on what I need to do. I've learned how to approach difficult situations and have improved my attitude.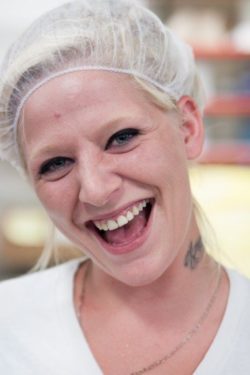 I like the work, the classes, and building relationships with the other women and employees.
I am motivated by my positive attitude and the support from the team here and at my house. Now I know what I need to do to get where I want to be.
No matter how hard it gets, just keep moving forward.
~Angel, 2015-16 Graduate