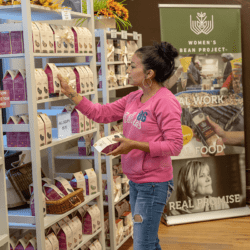 My name is Miranda, and I am a recovering heroin addict. I was born and raised in Denver and am a mother of 4 boys (ages 13, 10, 2 and 1). Since I was 12, I have been using addictive substances – That's 21 years or 65% of my life. My mother was an alcoholic and not able to raise me, so my grandparents were my support system. In 2011, I was in a car accident and severely injured my back and was given pain medication. During this time my Grandmother passed away and the pain meds were my way of dealing or not dealing with the pain of losing her. This became my new addiction leading to heroin. I had several run-ins with the law and finally was arrested and sent to a halfway house as my last option before prison. I realized my addiction was ruling my life and it had to change.
My Case Manager at the halfway house told me about Women's Bean Project, so I applied and was hired in April 2018. My confidence was at an all-time low when I first started the Bean Project. Now I am relearning who I am, finding my confidence, and have the support of my co-workers and staff. I have learned how important it is to have healthy relationships and I'm learning to deal with my emotions instead of masking them. Every day I am challenged with making positive decisions while rebuilding trust with my boys.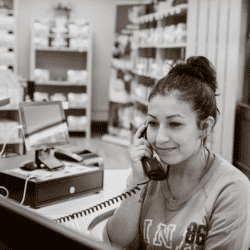 My goals are to get my GED, graduate Women's Bean Project, and get through the halfway house. When I graduate I am looking for employment that will allow me to continue to learn and stay busy. I'm thinking sales or administrative work in property management (leasing) because I like interacting with others, and it would allow me to give tours while showing properties.