My life was crazy before becoming part of Women's Bean Project. I was in community corrections, I was an addict, and I was bouncing from job to job. I heard about the program from a previous graduate and decided to apply. My goals were to get caught up on my finances, become stable, and start a good career. In the past, I didn't feel confident about myself, so I used drugs to cope with my anger and pain.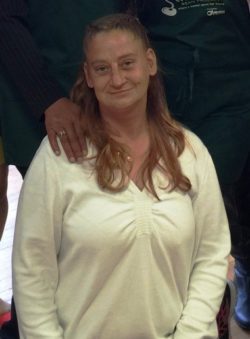 Now I am happier and can see the sun shining. I can make my own money, pay my own bills, and am looking forward to spending time with my kids. I know I deserved this second chance to be the person I used to keep hidden from myself. I appreciate all the support I receive and I know the Bean Project cares.
I am getting close to completing my GED and have worked in an atmosphere where I felt like I was needed. I'm learning how to have a real job because I'm reliable, a good co-worker, and have a positive attitude.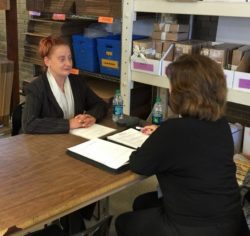 I know that I want to have a stable life and continue my sobriety…and I'm going to get it! I keep taking it one day at a time and I know that I'm worth it, because I know that whatever I apply to my life is what I'm going to get out of it.
You've got to look up to yourself, trust what's around you, and smile. If you have God with you, everything comes out in the end.
~Nicole, 2015-16 Program Graduate