I was out of work for a month when I filled out an application at Women's Bean Project. I was excited about all the classes that helped me find out things about myself that I didn't know before, and to work through them. I have developed a good attitude and great customer service skills and positive interactions in my work relationships.
The Bean Project has reinforced all my strengths. I enjoy working on my career and personal life at the same time, where I am able to identify the skills that will get me a stable and long-term career.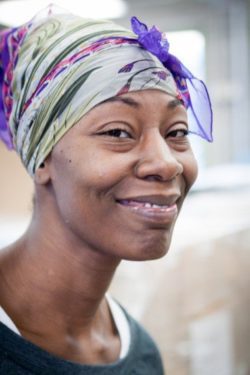 I've learned to be more determined, to push myself hard, not complain as much, and how to manage my emotions. I can use these skills to build better relationships with the people I work and interact with.
I've seen positive changes in myself throughout this program. There are so many resources out there – you just have to keep looking.
Life is like a caterpillar, you grow and then you bloom.
~Sharon, 2015-16 Program Participant