I started using drugs at the age of 37 and my children were taken away from me by social services. I went to prison and now live in a halfway house. This is where I heard about Women's Bean Project and all the programs and support they are able to provide in helping women to get on the right track. I didn't think I was smart enough to get a good job and lived with a negative mindset.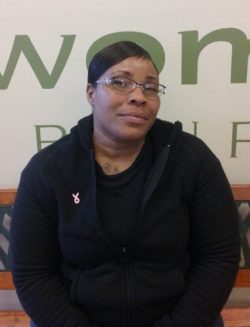 I was at a point in my life where I wanted change and to do something better with my life. Women's Bean Project provided support in any situation and through hard times.
One of the largest barriers addressed through my time at the Bean Project was being positive. Constant negativity is draining and makes me tired. The environment of the Bean Project is structured with positivity, which gives me energy to go about my day.
They taught me to feel good about myself and that I can get what I need or want out of life through hard work.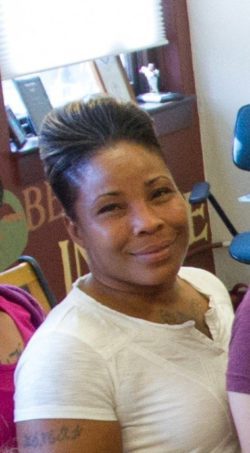 I have learned about reliability, responsibility, and organization through many of the different programs offered by the Bean Project. One of the most important major skills I learned at the Bean Project is communication and scheduling. I learned how to communicate with my employer and with people in general, about what is going on in my life. They taught me how to think before I react and that it is better to be talked to rather than talked at.
Now, I have self respect and don't keep all my emotions bottled up inside. I feel great because I have confidence in my ability to govern myself. In the future I hope to own my own house, get a good job, and to see my children go to college. Women's Bean Project made me feel like I am loved – like I am somebody.
They changed my life and offer good opportunities. After the drugs, I fell off the face of the earth, but the Bean Project brought me back to life.
~Tristan, 2015-16 Program Graduate