Hi I'm Trudy. My father is Hopi and my mother is Hopi/Apache. My parents were alcoholics and my family was very dysfunctional. I was depressed a great deal because I felt neglected by my parents. I first tasted beer when I was 9 and became an alcoholic by 15. I had a lot of fear and got married by 21, basically to get away from my parents dysfunction and drinking. I have a 37 year old daughter, and ended up getting divorced about 20 years ago.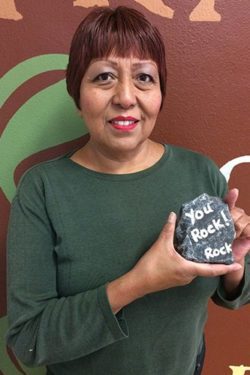 After my divorce, I lived in Texas for 15 years and worked as an insurance agent and underwriter. But then I came to Colorado around 2001 and got back to back DUIs. I then got a third DUI and was in a car accident while driving drunk and received a fourth DUI in 2016. I was put in an inmate/outmate incarceration program, which allowed you to work. My life was a jumbled mess, and I was trying to recover from a lifetime of alcoholism yet didn't know how.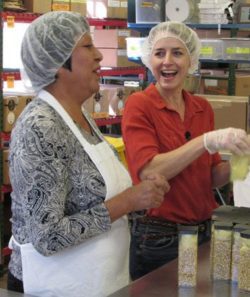 Finally, in May 2017 I heard a Women's Bean Project employee talking about the program on the bus. I was desperate for help and employment because I had not had a steady job for four years. I was living in a motel, needed money to keep a roof over my head, and I was on the verge of becoming homeless. When I applied at the Bean Project, I was amazed that I got hired right after I applied. The staff here really listened to what I needed and that was the first time any employer listened to what I had to say. I asked for a job, but WBP gave me much more than that. The variety of programs and classes gave me the opportunity to get back on my feet. I have gained self esteem and hope for my future, and I am currently living with a Narcotics Anonymous member who opened her home to me.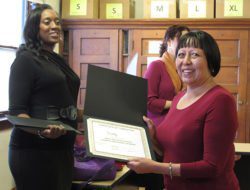 My goal right now is to pursue a career in the insurance industry, however I would really like to return to school and pursue a degree in criminal justice. I have always been interested in this and it would be the icing on the cake to show myself that I can be a good citizen. I couldn't have done all this without being here at Women's Bean Project, with the support to make the right decisions. Don't give up until the miracle happens, it's a daily practice to get better.