One afternoon in 2005, about two years into my tenure at the Bean Project, my phone rang and on the other end of the line was Jossy Eyre. It was my first opportunity to speak with her; she hadn't been involved with the Bean Project since her departure in 1996. She said, "I hear you're doing good things over there and I'd like to come for a visit and meet you." That visit was the beginning of my relationship with Jossy as well as her re-entry into the Women's Bean Project fold.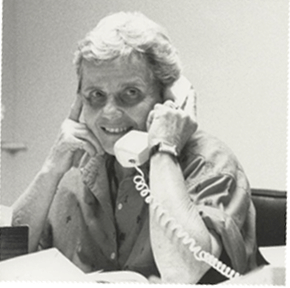 After Jossy's husband passed away and she was cleaning out her lovely home, she gathered boxes of memorabilia she'd collected from her time at the Bean Project and delivered them to us. Inside was our archival history, with newspaper articles, photos with Mayor Wellington Webb and Bonnie Raitt, along with dozens and dozens of women. It's clear from looking at these records that from the beginning the Bean Project captured people's imagination. At the time social enterprise didn't really have a name and the idea of combining a business with a human services organization was novel. As a result, Women's Bean Project received notoriety locally, but also outside of Denver. The files contain a story from the early '90's in the Chicago Sun-Times about the Bean Project.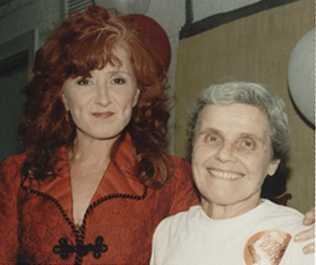 Generations of Community Built Around the Mission 
Jossy started the Bean Project with the help of the community. Through the years dozens of people in the community have shared their stories with me of purchasing the products, volunteering through their church and even hosting program participants experiencing homelessness at their own homes. Denver City Councilwoman Amanda Sandoval and her sister Kendra have shared with me their memories of going to the Bean Project as children to volunteer, then having program participants come home with them. Kendra recalls being mesmerized by one woman who, after dinner one evening, sat at their piano and played beautifully. This strong tradition of community volunteers has continued to the present. Each year about 350 volunteers help the Bean Project in a wide variety of ways.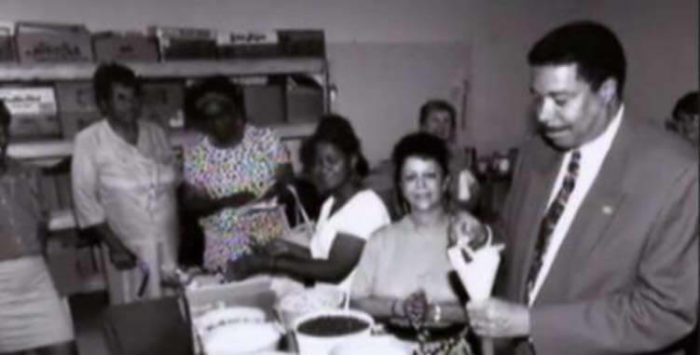 An Inspiration to Those She Touched 
Sometimes Jossy would visit and make recommendations, like, "You really should get these hardwood floors refinished." Other times, she came to recruit the program participants to attend weekend spiritual retreats with the Sisters of Loretto, part of the Catholic Church with which Jossy was affiliated. Regardless of the purpose, she was always a force – not in stature, but in spirit. Though petite, Jossy had a powerful presence. I was constantly in awe of her ability to engage the women in the program. When Jossy spoke with a program participant, the rest of the world receded. Jossy had the ability to create intimacy like no other person I've ever seen. The women were captivated and glowed after their time talking with her.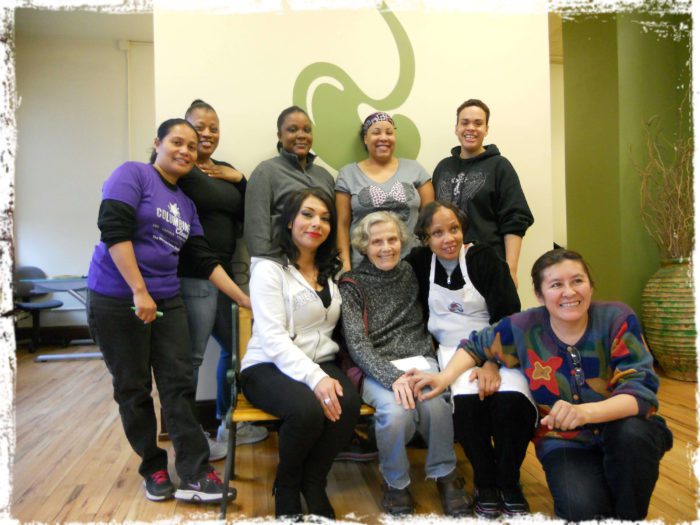 As the Bean Project grew, Jossy was in awe of what we were becoming. She said that when she started the organization, she never imagined it to be what it is today, she was merely looking for a way to help women gain a sense of empowerment over their circumstances by learning the skills of working by actually making a product. She told me the first time someone ordered a case of soup mix, she couldn't believe anyone wanted so many – 12 units! When I shared that we ship pallets of soup mix (1400 units), she shook her head in disbelief.  
Treasured Traditions Carry On
Today, we continue traditions that date back to Jossy's time at the Bean Project. Morning Meeting is a time when all staff and program participants gather to set goals, celebrate accomplishments and build community. Shared meals for birthdays, in recognition of hard work or for holidays has long been a part of our culture of combatting isolation and creating equality. Every woman's experience at the Bean Project that combines work and life skill building dates back to how we've operated from the beginning.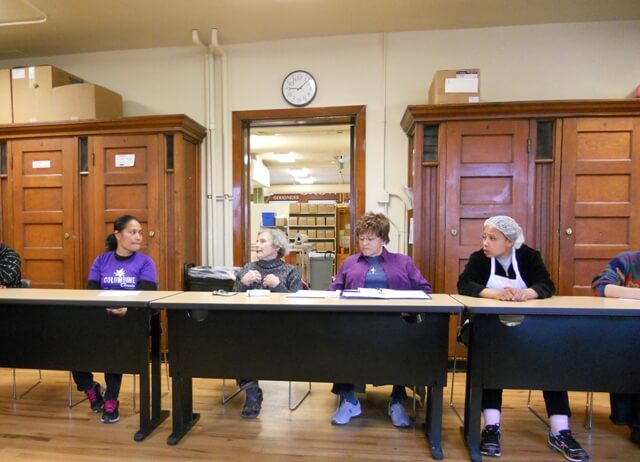 We didn't always agree. When WBP decided to work with Walmart.com on their Empowering Women Together campaign, Jossy sent an open letter to the Board of Directors in opposition. She felt that the values of our two organizations were not aligned. Having not been in involved in conversations with Walmart.com, and having only her impressions of the company to go on, I can understand why she was concerned. But as we've evolved and grown, we know our role is to create jobs for women experiencing chronic unemployment and poverty. And we know that sales create jobs. Though we no longer sell through Walmart.com, the relationship represented our willingness and need to find partners to help sell our products to advance our mission. Through the years we've grown through many, many partnerships. Once we hire the women, we can work with them to deliver program services and provide the support to teach the life and job readiness skills needed to move toward self-sufficiency through employment.  
Devoted Life of Service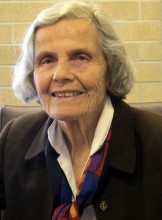 As Jossy aged and her life changed, our interactions changed as well. She would still visit us, but less frequently. When she wasn't able to drive any longer, she'd ride her bike to the Bean Project. Later, she had women from Sisters of Loretto join her. Or, her daughter, Tina, would bring her to us. What never changed was her commitment to the women.  
I'm proud to have the opportunity to carry on the legacy of Jossy Eyre. Many of us look around and see things we don't like, but we don't necessarily do anything about it. Jossy did. Not just once when she started the Bean Project, but over and over again throughout her life. Hers was a life of service and much good was left in her wake. I'm proud to have the opportunity to be the steward of her legacy. 
Warmly, 
Tamra Ryan 
Josepha (Jossy) Eyre passed away on Monday, 20 April 2020 due to complications of COVID-19. She was 89 years old.