Sale
Each week we will feature some of our favorite products on sale. Women's Bean Project has gourmet food, gift and specialty items for all of your gatherings, gift giving, back-to-school, summer BBQ's, and holiday shopping!
All year long receive FREE ECONOMY SHIPPING on orders $50 or more!
October Promos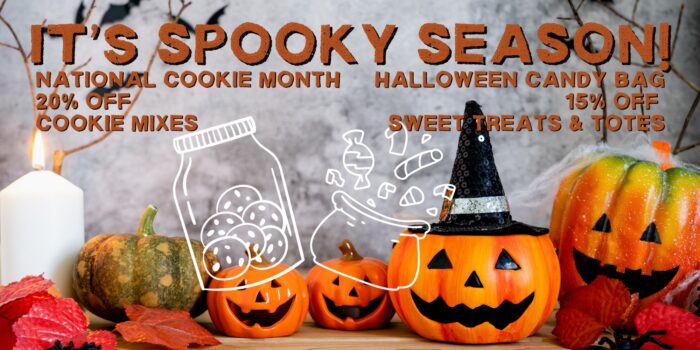 Fall begins with a spooky set of sales! Enjoy 20% off cookie mixes and for National Cookie Month, or fill up your own halloween goodie bag with 15% off sweet snacks and totes!