I am Felonis. I became involved with Women's Bean Project in June 2018. At the beginning of my time at Women's Bean Project, I was at a turning point in my life. I am a recovering addict, and I have made a lot of bad decisions due to drugs. These decisions have affected my life and relationships. Due to being in difficult relationships and overcoming domestic violence, I have suffered from low self-esteem, traumatic stress, and have had a lot of emotional issues. I've learned through the classes here not to let my past hold me back and that there is a hope for my future.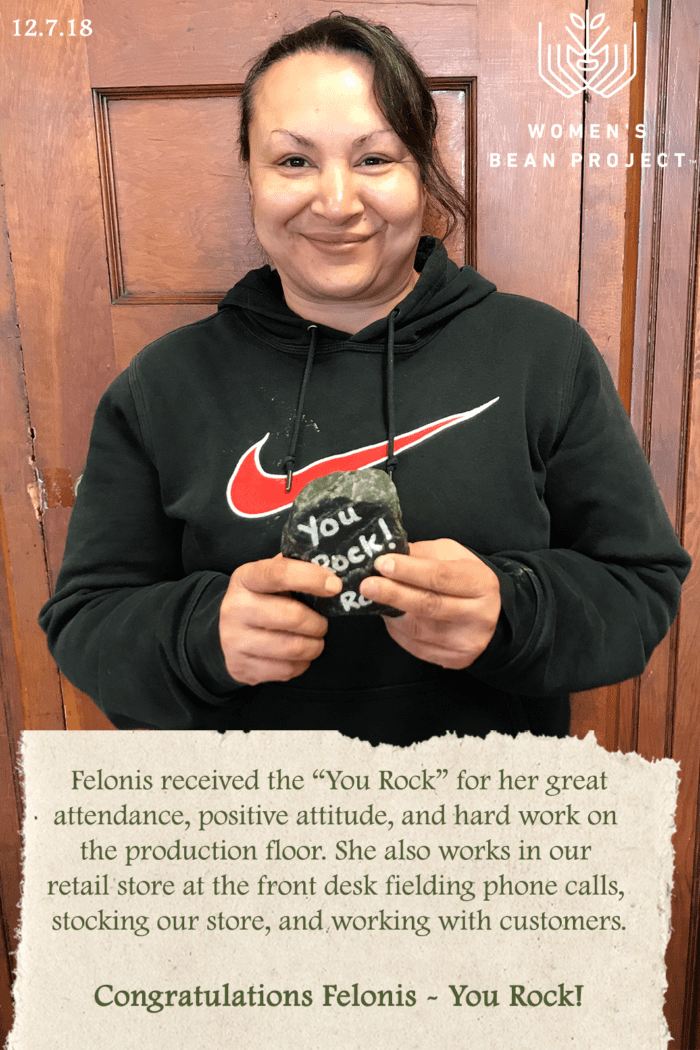 My experience here has given me knowledge and understanding to realize that my family's support means so much to me. My kids are grown, and I missed so much of their lives. I now value my life and moving forward with the time I have, making the most of my relationships, being there for my three sons and becoming a grandmother.
The program has really made me realize I need to take care of responsibilities. I am "adulting" and organizing my priorities. Women's Bean Project is helping me realize that I'm worth more and that life is worth more. Women's Bean Project has also helped me recognize my own skills and strengths. It's helping me make goals for my future and succeed in them. My goals for the future are getting out of the halfway house, finding a safe place to live and a good stable job that I am happy at. I love the fact that I can stay in touch with The Women's Bean Project and the women I met here after graduating from the program.