My name is Stephanie and I am a single mother of 2 children. For most of my life I sold drugs, but then I was indicted and knew that I needed to change. My probation officer referred me to Women's Bean Project after I was laid off from a previous job. After applying for a the job and being hired to work at the Bean Project, I knew it was one of the best choices I have ever made.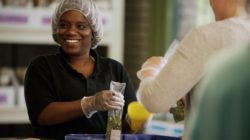 While I had challenges working with a group of other women in the beginning, I have grown personally and have learned to appreciate them.
I have worked in production and shipping and receiving and am very good at what I do.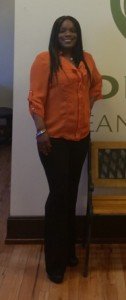 I really like all of the life skills classes, but my favorite are the Dress for Success classes because they gave me a different outlook on what I could do and how to handle myself. I am currently taking the GED classes as well.
My mentor and staff at Women's Bean Project have been excellent because they have listened to me and helped with problem solving and challenges I may be facing. I am now 100% prepared for my job interviews and know I can get a career not just a job – and I owe it all to the Bean Project for helping me.
I believe any woman who puts the effort in will benefit from the program and I would definitely refer other women to Women's Bean Project.