Hello, I am Chelsea and I was born and raised in Denver. At twelve years old, I had my first sip of alcohol, and my life hasn't been the same since. I turned to alcohol because I didn't know how to handle all the pain from trauma I experienced earlier in my life. It was my way of self-medicating for the many issues that stemmed from the trauma. Alcohol turned into pills, pills turned into meth, and meth eventually turned into heroin. I had a turning point when I started to get very sick from meth. I was experiencing heart attack symptoms at twenty-eight years old from the drugs and beginning to lose everything in my life. I knew it was time for a big change.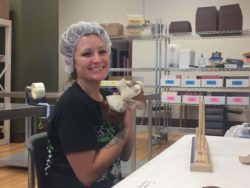 Seeking help, I contacted a friend who took me in and invited me to an "Art Expressions" class at Women's Bean Project. It was at this class that I found out Women's Bean Project was hiring, and I applied for a job. My daughter was the only reason I wanted to get clean, but I never knew how. Women's Bean Project helped me discover how. Women's Bean Project has given me an opportunity to regain stability and be reliable. They understand where I came from, which makes all the difference.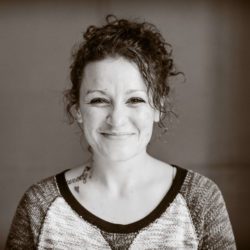 Because of Women's Bean Project, I have new goals. I hope to clear my record and go back to school to be a registered nurse or to help people with addiction. I want to use my experience to help others. I am looking forward to pursuing these goals, and I am happy to be back in my daughter's life. Outside of work, the things that make me happy are the peace I get when I start to get close to God, spending time with my daughter, going for a walk or listening to music.