DENVER, CO – June 5, 2017 — Women's Bean Project rolls out its rebrand this month with a new logo and packaging that is now available across the U.S.  The Bean Project's new look is natural, personal, and compelling, just like its mission.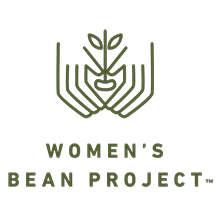 Women's Bean Project partnered with New York-based design firm Pearlfisher to refine its logo, and evolve packaging to help simplify the manufacturing process while forging a consumer connection between the product and mission. This rebrand also includes brand strategy and positioning as a CPG company.
Women's Bean Project and Pearlfisher began working together a year ago to create a brand strategy — "specifically one that captures and clarifies the power and impact of our overall mission," says Women's Bean Project's CEO Tamra Ryan. "Pearlfisher's ability to reveal what's truly unique and compelling about our brand, while articulating its core essence, played an important part in the creation of our rebrand. They understood the competitive retail landscape, socially driven business and our community and put them together in a way that conveys all of these elements."
"Women's Bean Project embodies a persona that we feel should exemplify purpose-driven brands – as a social enterprise, they are inspiring innovators, community driven, and meaningfully distinct," says Pearlfisher's Head of Client Management Teres Rodney. "They are a powerful force for change and enhancing women's lives through the manufacturing of products. We love what they're doing and what they represent."
The Bean Project received assistance in bringing the updated branding and new products to market from Sterling Rice Group (SRG). SRG provided their expertise in food product innovation and consumer brand positioning to influence the overall design and new product pipeline.
Women's Bean Project also worked closely with Boulder-based design agency, Oblique Design to refine the packaging overall by helping with the color palette and flavor cue illustrations.
New packaging is now available online at www.womensbeanproject.com, at Women's Bean Project's retail store at 3201 Curtis Street, Denver, CO and in select grocery and fair trade stores across the U.S. Three new products (Gourmet Popcorn, Rice and Bean Cups, and Biscuits and Jam) will be added to Women's Bean Project's product line in mid-June 2017.
For more information about Women's Bean Project's rebrand, or with any other media inquiries, please contact Tamra Ryan at tamrar@womensbeanproject.com or 303.292.1919 ext. 111.
ABOUT WOMEN'S BEAN PROJECT
Founded in 1989, Women's Bean Project is an anomaly in the business world. It is a business, one that packages and sells gourmet dry food such as bean soup mixes, baking mixes and other dry food products to stores across the U.S. and online. Tucked inside this business is a human services organization designed to provide a safe and accepting work environment where impoverished women can learn the skills required for gainful employment. We believe all women have the power to transform their lives through employment. So we hire women who have been chronically unemployed and teach them to work by creating nourishing products. They learn to stand tall, find their purpose and end the cycle of poverty. At the Bean Project, we know that when you change a woman's life, you change her family's life. Women's Bean Project products are sold in nearly 1,000 retail and grocery stores across the U.S. and online at Amazon.com, Overstock.com, Walmart.com and WomensBeanProject.com. For more information, visit https://www.womensbeanproject.com.